Our clay roof tiles are available from all leading building and roofing merchants.
All Tudor roof tiles are made in England. Factory visits and tours available by appointment.
Tudor is the largest independent handmade only roof tile manufacturer in the UK.
Tudor Roof Tiles provide a comprehensive range of colours in clay. At our modern manufacturing plant in Lydd on the Romney Marsh, our craftsmen form and shape the product to your exacting specifications. Our popular Peg and Plain tiles are available in traditional sand faced colours as standard. Giving the ultimate look, no two Tudor products are identical. Variations in thickness, colour and size create a truly unique roof. All Tudor tiles have the advantage of being performance guaranteed.
When used as exterior wall cladding, hanging handmade tiles are an excellent way to add character to modern properties. Hanging tiles boost 'kerb appeal' to buildings which already have ordinary and unprepossessing machine made clay or concrete tiles on the roof.
With our bespoke sizing ability, Tudor can restore roofs on listed buildings, historical properties and heritage / historic houses. We can usually meet your individual needs at a sensible cost and within 4 to 6 week lead time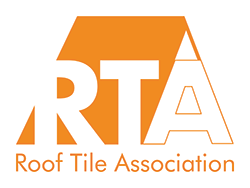 Members of the Roof Tile Association - The Roof Tile Association represents the UK's leading manufacturers.

Members of the British Ceramic Confederation - The British Ceramic Confederation represents the collective interests of all sectors of the UK ceramics manufacturing industry.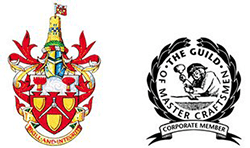 Accredited by The Guild of Master Craftsmen with their Seal of Approval.
Handmade Traditional Plain and Peg Clay Roof Tiles
Tudors Traditional Handmade Clay Roof Tile Range
Tudor's classic handmade plain and peg clay roof tiles are crafted and formed to be the greatest roof tiles on the market. Our craftsmen use only the highest quality materials to create stunning traditional handmade clay tiles, which can withstand the harsh weather the UK winters bring.
Experience is essential; using the latest technology gives us the ability to perfect the manufacturing process, ensuring that each clay tile is thoroughly checked allowing us to catch any imperfections before being released for projects and home renovations.
Choosing the right clay tile for your project or home renovation can be a daunting task, which is why our experts are on hand to help. We offer experts with extensive knowledge; we can walk you through every step and send out tile samples, ensuring your money is spent on the right product.
We believe in excellent customer service and going the extra mile to provide a smooth and enjoyable experience. Take a look at our extensive range of traditional handmade plain and peg roof tiles made at our factory in Romney Marsh, Kent. Available Nationwide, to find out more please call us on: 0179 732 0202.