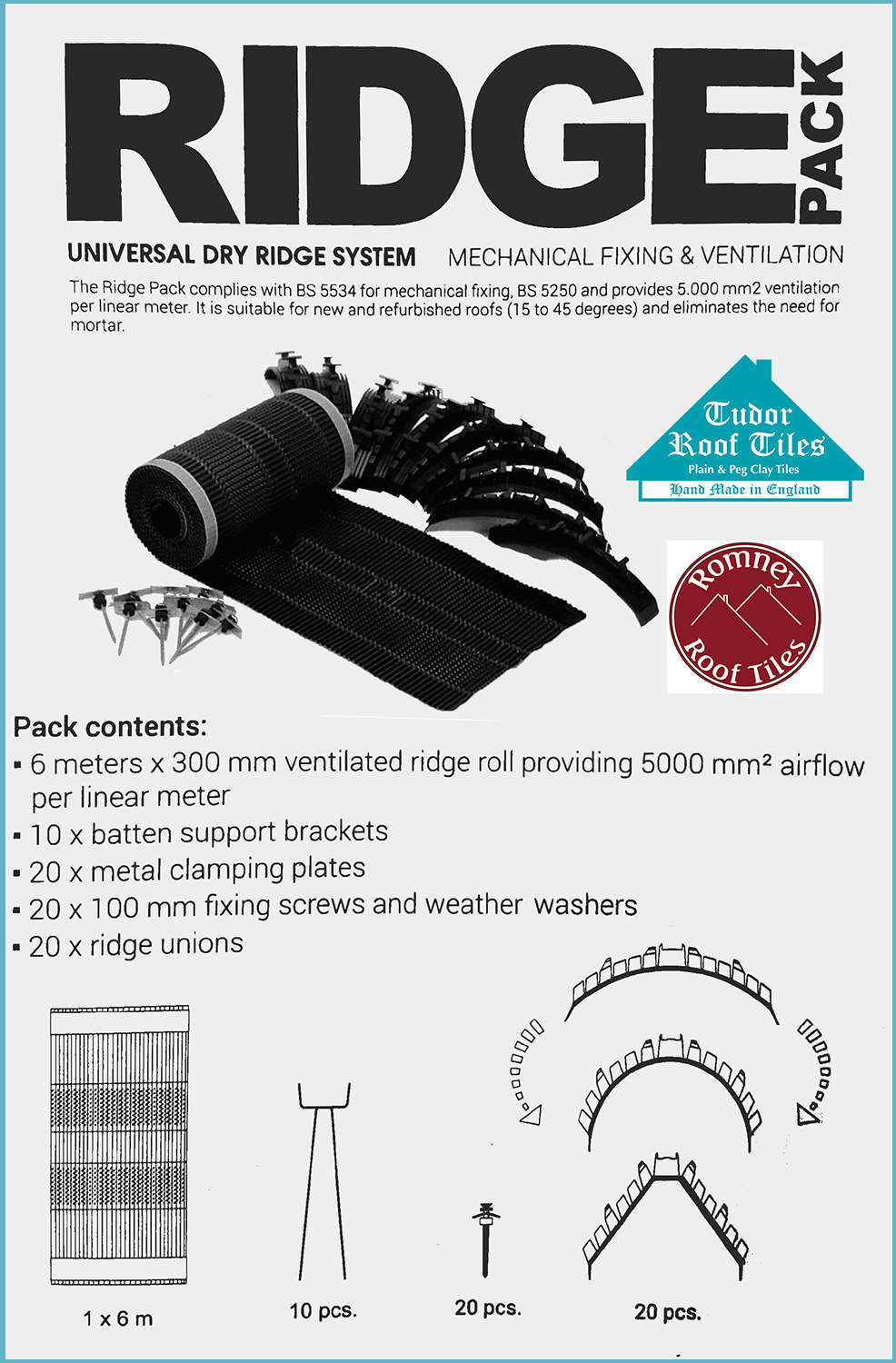 Announcing – Ridge Pack – Tudor's mechanical ridge fixing and ventilation system
Manufactured for Tudor Roof Tiles by award winning roofing accessories producer Wa-Bis, Ridge Pack combines the latest research & experience to give an individual solution superior to existing products.
Ridge Pack is a completely universal ridge fixing system, with each pack containing:
~ Â 6 metre roll of 300 mm wide precision grade corrugated aluminum that allows the roof to ventilate whilst avoiding water ingress.
~ Â 20 screws, washers and clamp plates for securing all types of ridges, including 300mm long ridges typical of handmade tiles.
~ Â 20 unions to ensure complete weatherproofing between each ridge, with each union being flexible to ensure a perfect fit no matter the ridge shape.
~ Â 10 batten support brackets.
Ask your local stockist merchant for more details, or call us direct on 01797 320 202 for further details.